Opened in 1936 to show the way of life in different rural areas of Romania, the Dimitrie Gusti National Village Museum offers a way of travelling through time and space to discover the country through different regions, time periods and cultures.
This is an open-air museum that is more than 1,076,391 square feet (100,000 metres) and made up of 340 constructions including houses, farms and mills, as well as some 50,000 everyday objects that perfectly recreate different Romanian villages.
 A Museum with Heart
The Village Museum of Bucharest is full of life, and as you walk around you feel like you're in an actual village. This is part of its charm, and it captivates visitors.
One of the most valuable aspects is its sociological outlook, as it was initially created to show the way of life in rural communities in the most realistic way. To do this, in the first instance the old owners moved into the houses here, along with their loved ones and animals, in some way becoming a part of the museum itself.
The Village Museum is one of the most emblematic museums in Romania, and it's a pleasure to wander through, breathing in the fresh air in one of the city's main green spaces.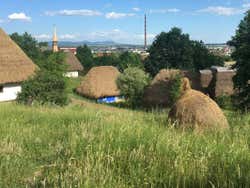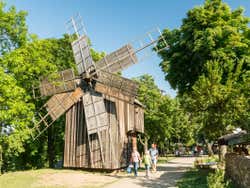 Schedule
Monday: closed
Tuesday to Sunday: 9 am to 5 pm.
Price
Adults: 15 RON (US$ 3.20)
Seniors and under 26s: 8 RON (US$ 1.70)
Students: 4 RON (US$ 0.90)